Reimagining the future with 2020 vision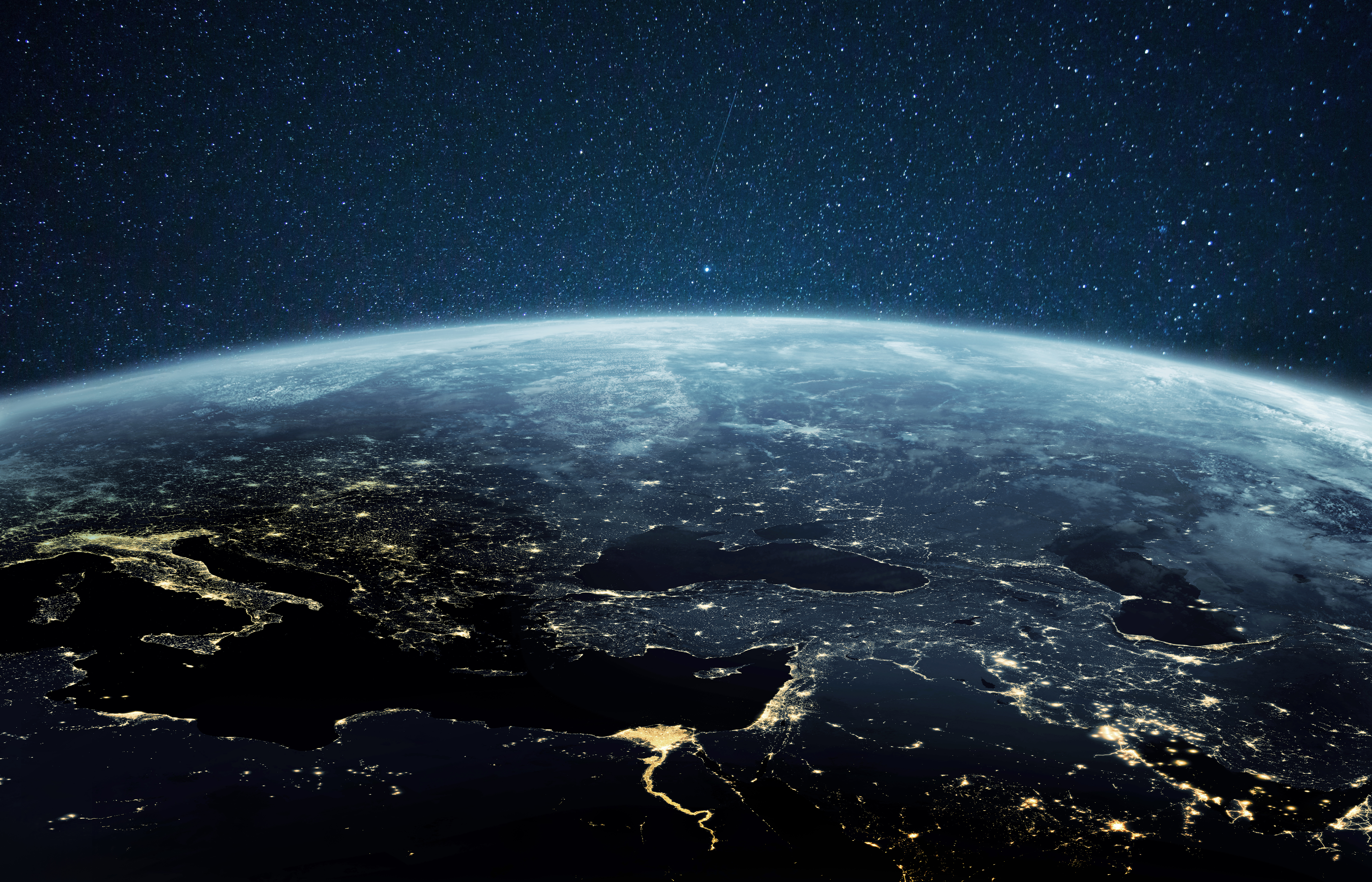 So, as many businesses make preparations for a return to some sense of normality, the timing felt right to take stock and think about what we've all experienced during lockdown in the midst of this pandemic and to identify how we feel now and what we need to take from it. We also wanted to take some time together to think about the organisations we work for and with – have they really lived their values through this challenging time or merely paid lip service and expected service to continue as normal? Have our expectations of the workplace 'deal' we have or want shifted as a result of this? And what has it demonstrated about how our organisations can work differently in the future.
So at our latest Futrue Forum we focussed on the following questions:
What does this crisis means to us all, personally and collectively?
What are we noticing as we move through these unprecedented times?
And how can we use this 'pause' to drive a more positive future for all our working lives?
We started by inviting you to share your hopes and concerns about the situation. The results were inspiring and thought-provoking and provided a foundation for the rest of the session.
Your hopes:
Some of the behaviours being demonstrated now – ie trust, flexibility, agility, creativity and open-mindedness - will continue after the crisis
This experience could lead to employees continuing to use their voice and sharing vulnerabilities more often
Our organisations would learn lessons in terms of working more flexibly, but with consideration on the personal impact for those working within organisations.
We can in future behave in a more 'human' way, understanding the different rhythms of people's lives, their commitments, their families and their concerns.
We would be more focussed on the communities around us by continuing to support local groups, businesses, retail and local initiatives
We've learned more about how to be truly global rather than just paying lip service to it, given the global nature of the pandemic.
Your concerns
The psychological impact of the current situation on those at home, as well as those front line staff who are at risk and fearing for their safety and the health of loved ones.
Decisions which could be made to retain homeworking when not everyone wants to stay working from home and have a need to feel part of something and reconnect with colleagues
Those who are working harder/longer hours to prove their value and be seen to be as productive, with the fear of less work and possible redundancies in the future.
The toll of the huge increase in virtual meeting which is leading to Zoom/video/conference call fatigue, and the feeling that at home you are always 'on'.
The longer term impacts on organisations and individuals, including potential redundancies, lack of contract work, L&D budgets slashed, reduced hours and furloughed staff.
The possibility that we will see homeless people back on the streets after this crisis is over.
So, is this a pivotal point in history? Will we look back and see that we took choices that made a positive difference to our lives, our work and our planet? Perhaps we will see it as a brief but ultimately irrelevant pause in our onward march. Will we feel relieved that we've been able to return to some kind of normality? Or will we look back with regret that we didn't grab these once in a lifetime opportunities with both hands? We shared with you what we feel we had discovered as a result of this crisis and what we would like to take with us as we move towards this 'new normal'.
Our good friends, Rich and Andy, or RAW brothers took us on a deeper dive to share their perspectives on our workplaces now and in the future. They introduced us to their 'everyone, everywhere' concept which emphasises that strong brands and businesses make strong bonds with their people and the places they occupy. This is what they had to say about their three key themes; Personality, People and Place.
Personality - Communicating purpose is still mission critical
Ask yourself this question about your organisation before COVID-19 – What was the purpose of your organisation? (beyond making money). And now ask this question during COVID-19 – Has that purpose become stronger or weaker? A true purpose should help you survive and thrive, it should enable people to connect even across multiple locations, it should be able to withstand a seismic event like COVID-19. A great example of an organisation that has identified its core purpose is Zoom.
Their brand purpose looks something like this:
Why – Delivering happiness
How – Empowering people to accomplish more
What – Makes video communications frictionless
This approach has helped position Zoom as the No.1 go-to video communications tool. So much so that it has become the new category verb. We no longer say "let's have a Skype call" we say "let's have a Zoom call".
People - great values still hold the keys to great culture…
In this time of COVID-19 we have faced some challenging issues, but there have also been some shared values that have raised to the surface. A cleaner better environment with reduced pollution is being enjoyed by many, healthier lives with more home cooking and commuting time being turned into exercise time. Many people have shared online that they feel better, happier and more connected to immediate family and community. We believe the winners coming out of 2020 will be those that put people at the heart of their organisations. Leadership that does not pay lip service to brand values but invests in creating and communicating values that are real and authentic. We have written before about generations at work, and the United Nations predict that a broader spread of generations will only grow in the population. So what does that look like in your offices, in your workplace, how do people from such diverse backgrounds, upbringings and cultures relate together? What are the shared values?
Place - flexible environments are here to stay…
We are experiencing the largest change management programme ever in the shortest time in history. Trusting people to work at home and worrying about whether technology will work is history. It has worked and results will change business forever. But not everyone wants or can work from home all the time and there are still many good reasons why you need to be working at the HQ. Organisations that listen to their teams and work together will have an advantage as we move into this new space. Many people have discovered new things about their local communities that they will want to continue; shopping local, volunteering, exercise, getting to know neighbours. All these things create solidarity and strong cultures. We believe the rise of local co-working hubs will be part of the new normal. A co-working place where people can be local, a place between home and the HQ, a place where you can meet people, other local colleagues and still get the benefits gained by being nearer to home.
In groups, Rich and Andy we then considered one of three key questions and here are a few of the reflections;
Personality – Has your purpose become stronger or weaker during COVID-19?
Our CEO has been reaffirming purpose and re-clarifying more often during the crisis
The purpose changed temporarily during Covid (Social Work): from Caring for people to Protecting people, but will eventually revert back
Our purpose has shifted to be more about people rather than money
We now have more respect for cultures and traditions
We started a cultural change journey using C-19 as a catalyst for change so we have a common purpose to rally against rather than working against each other in the business
Our purpose has become stronger as we really think about what it means to serve and be there for our people
People – How is your culture thriving or striving with everyone everywhere?
Now we ask people how they are at the beginning of a meeting – and we mean it
Tolerance and patience has improved as we have a better understanding of people's personal circumstances. We are really seeing the 'whole self' at home and we are really being it as well
Listening to our customers, stakeholders, supply chain and listening for how they are changing, changing the hearts of their organisations and aligning with them to continue to work in partnership
Navigating back from tactical to more strategic work that takes account of keeping the best of what happened and enables everyone else to do their job better in the new normal
Everyone has a part to play. We have seen a real shift to empowerment to do the right thing, despite this it's interesting to hear people say they are worried about slipping back
There has been an explosion of creativity that we need to retain in the new world
Measuring performance in a more trusting and healthy way
Finding a process to get people back, wellbeing questions are being asked and calls made to collate and look for trends that we can respond to
Place – What does the future look like for your physical office building?
Passport type working - booking spaces ahead of time/ set numbers of people in the office at any given time
Everyone will mobilise back to the office because there's an idea that 'we need to get people back to work'. We are an organisation that typically hasn't had flexible working and there's a perception that people are missing team dynamics (i.e. water cooler conversations)
Some businesses / departments have decided that they won't go back at all but will work remotely moving forward
Agreed we will not go back to the office and have linked this to our environmental aspirations. Discussing now how to re-purpose our office space
We are introducing shift patterns to enable 2 metres distancing – we need understand quickly what needs to change and to do this at light speed and carry people with us in the process
Understanding what the new normal will be around physical and human space - could this be the end of hot-desking in big open plan offices? Will we have more streamlined office layouts with more space?
Need to appreciate and respect different people's responses – that some will have fear and so it's good to be flexible; and if we have made it work in lockdown how can we keep this going forward?
We concluded the session by refocussing on our need to be more 'human' at work which is something we have revisited many times over the past couple of years and which was the theme of our symposium this year. We also emphasised that it feels now more than ever is the time for us all to step up and step forward to make sure both our voices are heard but also those we lead and support. As many of you are in a position where you can influence what happens next, we left you with some questions and a call to action to help create a positive future for the workplace of tomorrow.
Where are you focusing your time and attention currently and what impact are you having? How high up (really) is the human factor in your thinking?
Are you modelling how you want others to behave or are you in 'toxic productivity' mode and how does this show up for others?
How can you have more of a voice in terms of your people and property strategy and how willing are you to stand up for what you believe?
How do you evaluate the 'non tangible' but important aspects of your organisation and what behaviours are you trying to encourage?
We hope this forum is the start of a fruitful onward journey for many of us and we're sure this is a topic we will be revisiting in the very near future. If you'd like to be part of the wider conversation about what it takes to be more human in the workplace, do drop us a line.