Driving change in a 'magic circle' law firm
How do you drive change in a traditionally risk averse sector?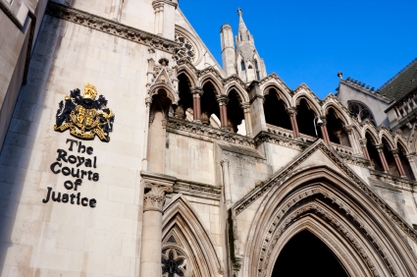 The brief
A leading global law firm approached us to help bring a new internal team together as a highly effective entity. We knew that the project would be tricky, but we're always up for a challenge, employing our expertise in team dynamics and personal coaching to great success.
This major law firm had recently set up a new team to oversee significant change management; this team pulled together various project teams and individuals from disparate backgrounds across the firm under one reporting line. The firm came to us for assistance in streamlining this team into a truly high-performing unit, pulling together quickly and making the most of each member's strengths in a high-pressure environment.
The challenges
As our Creative Director, Julie Blunt, puts it: "Crucially, the question was how to get this disparate group of 18 people from very differently functioning backgrounds, who had never worked together before, to feel like one team. We needed to break down barriers, identify the strengths they could all bring to the group and emphasize the value of working as a group. The challenge was then also to get the firm to become accustomed to going to the team with project management needs, rather than going externally."
The solutions
Julie recounts: "We worked closely with the new Senior Leadership, providing a series of personal coaching sessions to help them to step-up and take responsibility, and reflect on how they could build on the successes they had already achieved. That happened much quicker than was anticipated; so, having become very successful service providers, the next step was to shift towards a Business Partner model. This involved a change in emphasis from a passive service provider to a more questioning and challenging style, supporting the firm by making sure that only the right projects were proceeding and that they were taking a key role in helping to lead."
The results
In a very traditional legal environment, the programme achieved significant progress. Testament to its success, in addition to running internal projects the team now manage legal projects from external partners. This is viewed as an extremely positive move and hugely important for an internal services team who are not fee-earning and need to demonstrate their value.