High performance in Central Bedfordshire
How do you drive high performance to create an entire culture shift?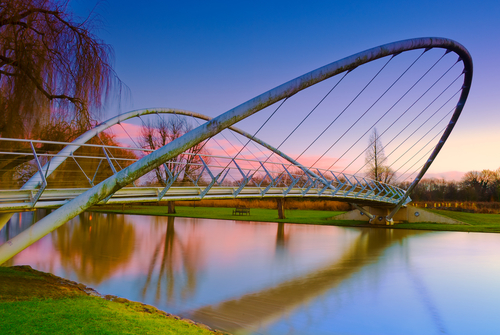 The brief
Shifting the ingrained dynamics in Central Bedfordshire Council from a compliance culture to autonomous professionalism.
We were approached by this local authority to support a key team in moving away from a compliance culture to one of autonomous professionalism: a project we were keen to help with. Specifically, our help was needed to:
Develop the group dynamics within the team
Develop a constructive forum for the Heads of Service to address and resolve issues now and in the future
Enable the management team to work as a collegiate body whilst retaining accountability for their specialist functions
Improve communication channels between the management team and front-line staff
Empower the management team to model the desired culture
The challenges
We knew this wouldn't be plain sailing, requiring a good deal of frank self-reflection and willingness to share in order to foster a culture of healthy internal debate and challenge modelled by senior management. We were attempting to shift whole mind-sets and behaviours ingrained over a long time.
The solutions
Sandra Evans, our Managing Director, explains: "Our approach with leadership teams is typically based around harnessing the intellectual and practical power already within organisations to encourage self-learning and reflection. We always encourage a process of collective learning, sharing ideas and encouraging mutual support to facilitate change. The focus needs to be on shifting mind-set and behaviours as well as skills. We hold a mirror up to identify what's working well and what needs to shift. We then provide practical support and guidance to help them to translate thinking into positive action.
With time in the workplace at a premium, we developed a pragmatic approach using a combination of stimulating face-to-face modules to kick-start the process and encourage a full and frank discussion of the issues. In parallel, working with Penny, one of our expert team coaching practitioners, we facilitated team coaching and one to one personal coaching to develop the capability of the leadership team, both collectively and individually."
The results
We were able to build trust and both challenge and support this team on their journey to operational excellence, with tangible improved success at their next OFSTED inspection.