Talent development
Nurturing and retaining the talent in any organisation is critical, whether that talent lies in graduates entering the workplace, internal talent showing potential, or those identified for senior leadership positions.
Support the development of these people you want to fast-track and help them step up to new roles using our challenging, inspiring Talent Development programmes. Our future-focused approach blends immersive experiences to mimic the volatile and complex world of work, with leading-edge blended techniques, such as our unique 'leadership dilemmas' activity, to generate significant organisational change and allow your talent to shine.
We can provide development centres combining supported learning and assessment, helping you identify new talent and their readiness for transitioning to a new role whilst providing the employees themselves with new tools and fresh thinking in their current roles. We also offer innovative virtual development centres designed to identify, support and develop talent wherever they are in the world.
Or if you're looking to invest in graduate talent, our proven graduate development programmes help newly-qualified employees engage with and adapt to their organisations, whilst nurturing their natural curiosity and sense of challenge - huge assets to a thriving organisation. Through high impact workshops and digital learning, we focus on the main challenges facing graduates in the workplace, supporting them in developing real self-awareness and career thinking to engage proactively with their organisation long-term.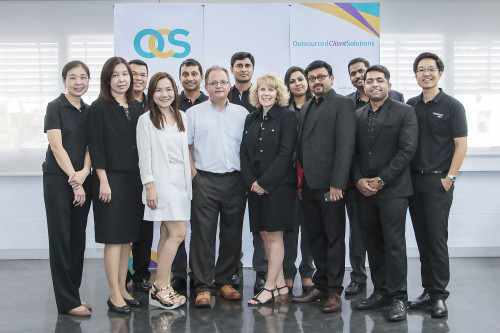 OCS Regional Leadership Academy 2017
"During this excellent programme, I have gained both practical and relevant skills that I have been able to use during the company restructuring in 2016. Moreover, I have gained further confidence to uplift performance in my Region by taking measured risks and empowering my team. This has resulted in giving them confidence and created an efficient workforce. Even now the impact of the Regional Leadership Academy continues to nourish my personal development as well as my communication with my whole team. Moreover, one of the major success factor was meeting my colleagues from across the wider region and sharing their experiences. Thank you."

Mounir Besegueni, General Manager, Qatar